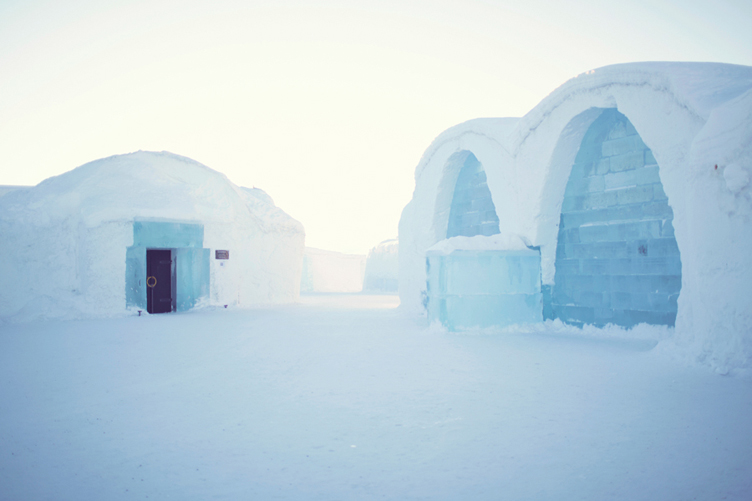 The ICEHOTEL is situated above the Arctic Circle in northern Sweden. The sun doesn't rise at all for two weeks in winter but then again the sun shine both day and night during summer.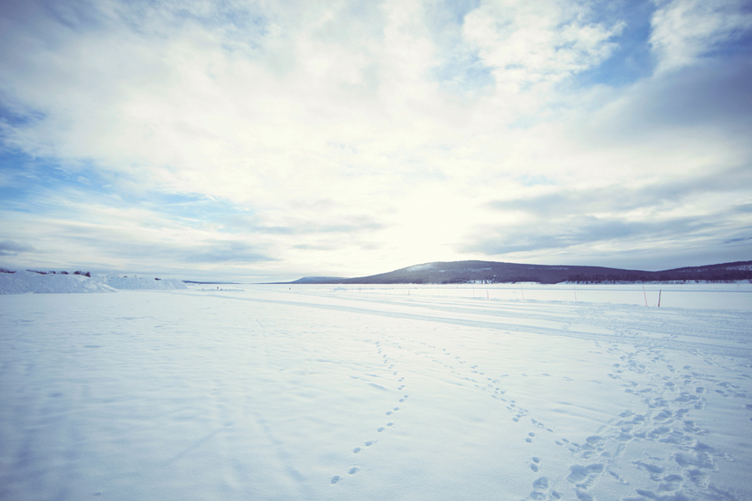 The ICEHOTEL is made of massive blocks of ice from Torne River and the hotel is rebuilt every year.
The design of the hotel is different every year and artists from around the world are involved in the making of the ICEHOTEL. Artists are credited below.
Reception – Unfold by Susan Christianen & Lena Kriström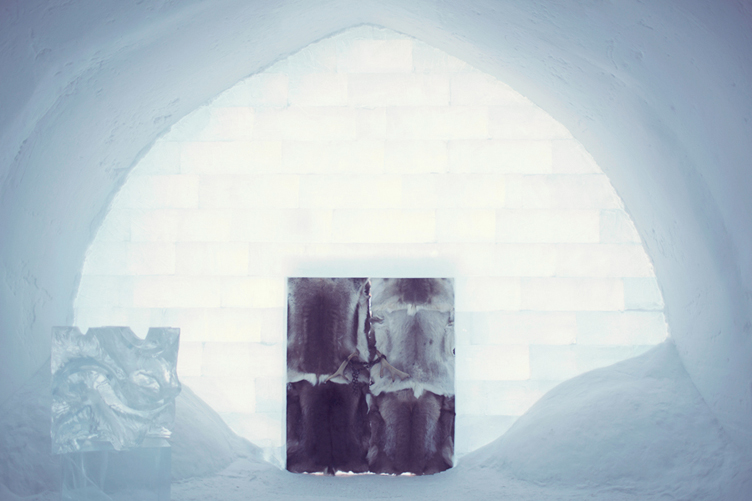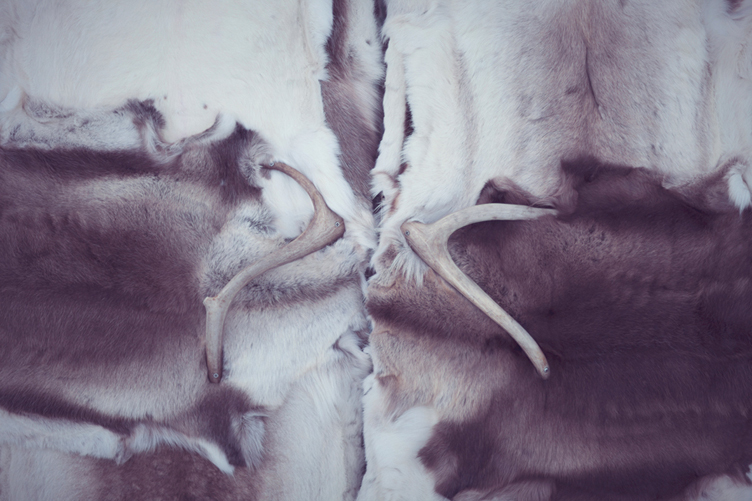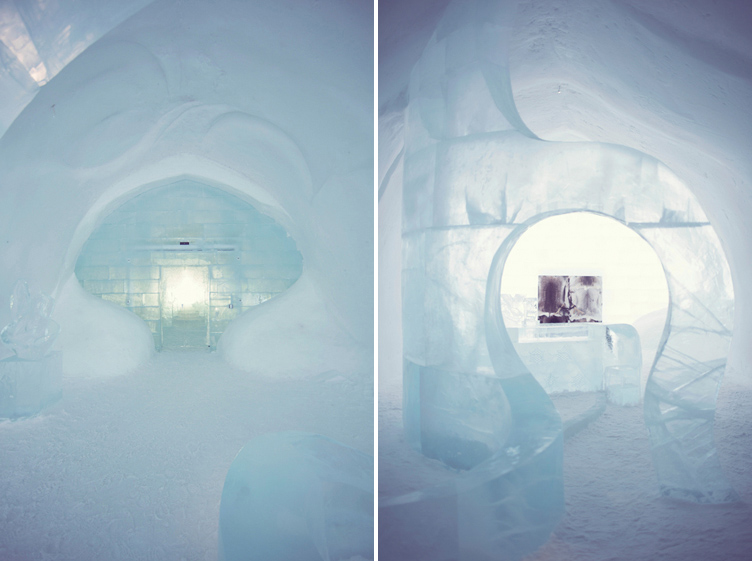 I stayed at the ICEHOTEL to photograph an Australian wedding last week. The thick walls of snow inside the ICEHOTEL isolate all sound and the hotel was so quiet, turning voices into whispers. It felt serene, magical almost.
Main Hall – Navigating the Unknown by Marjolein Vonk, Marinus Vroom & Jens Thoms Ivarsson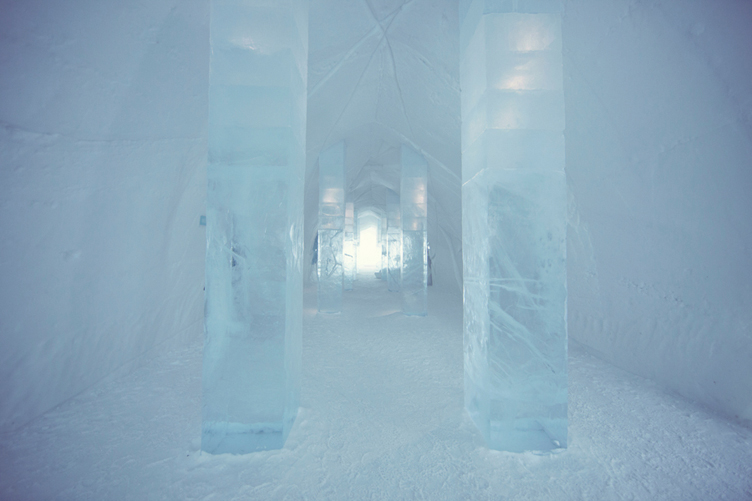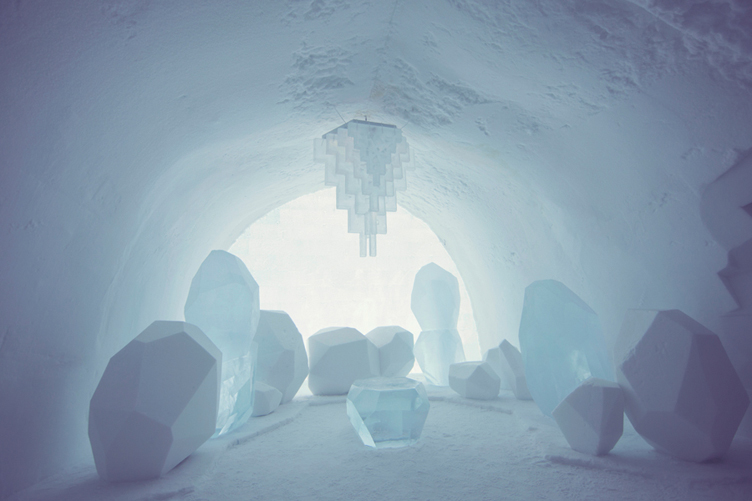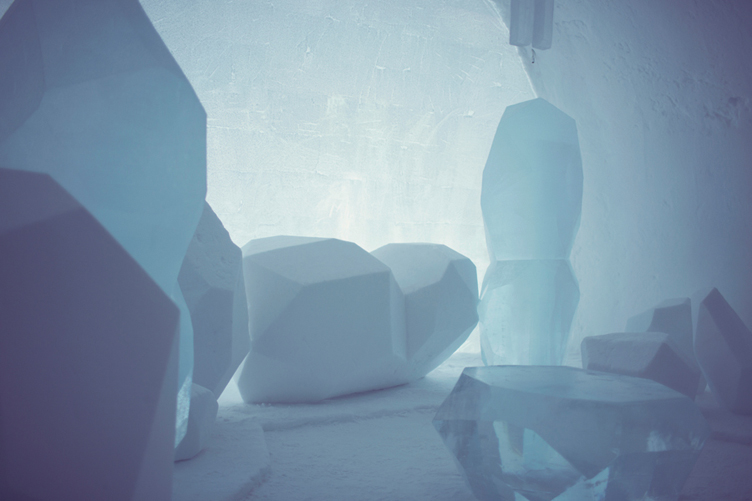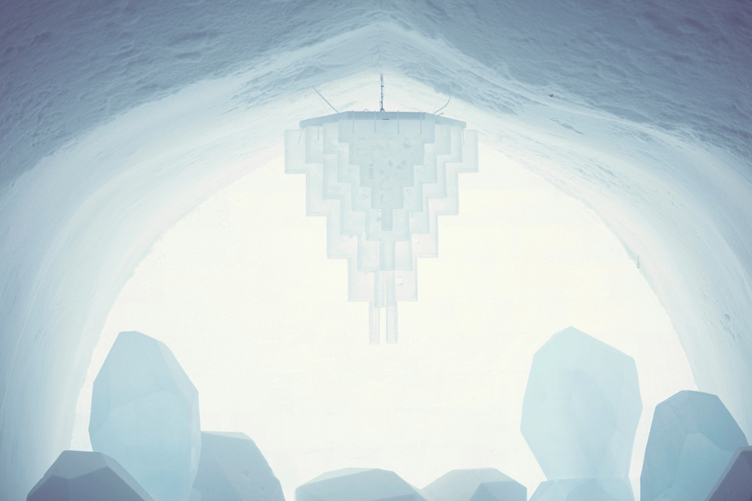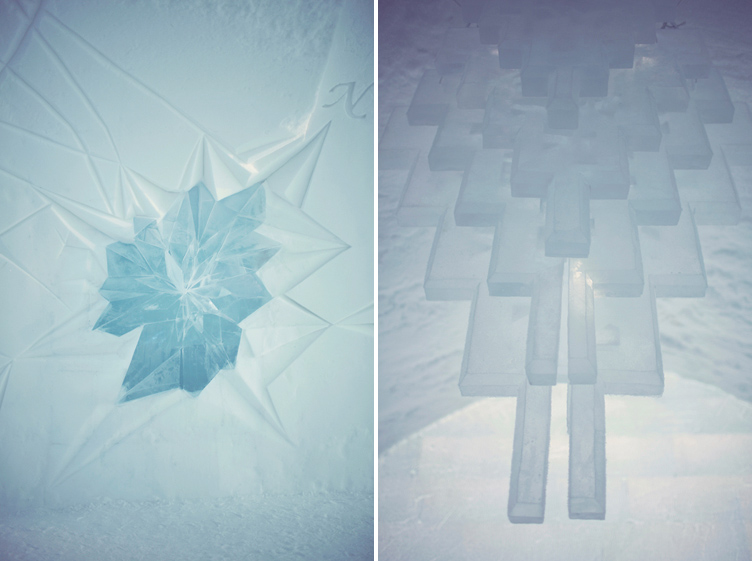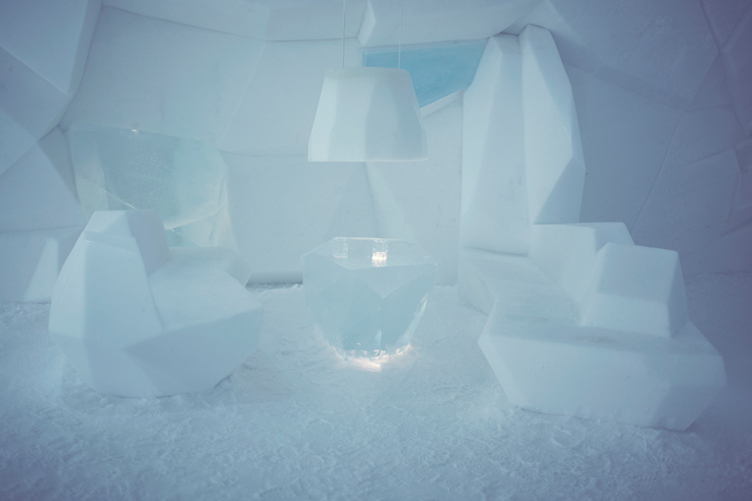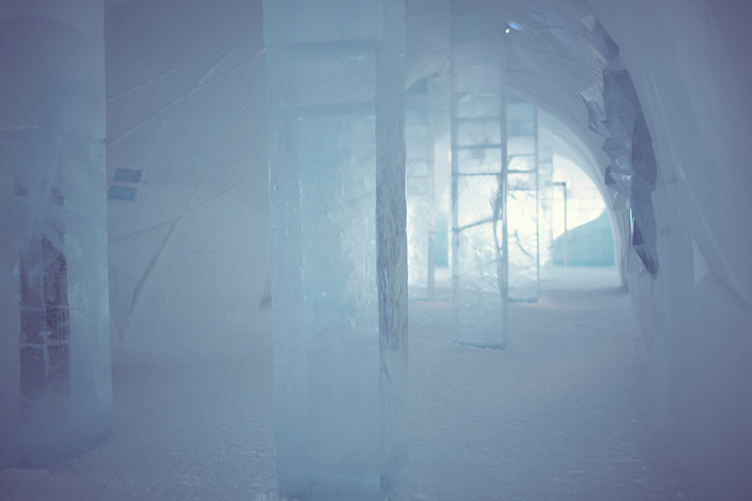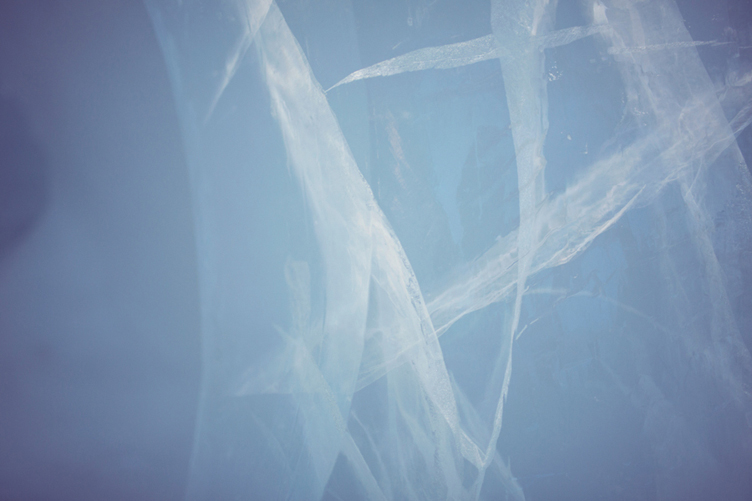 The Icebar was one of the more popular places to hang out in the ICEHOTEL, perhaps to keep the heat up on the dancefloor, or simply hang around in the bar. Drinks were served in glasses made of ice, obviously keeping the drinks well chilled. The tunes of Fever Ray was playing. Very fitting.
Icebar – Unique by Sofi Ruotsalainen, Mikael "Nille" Nilsson & Viktor Tsarski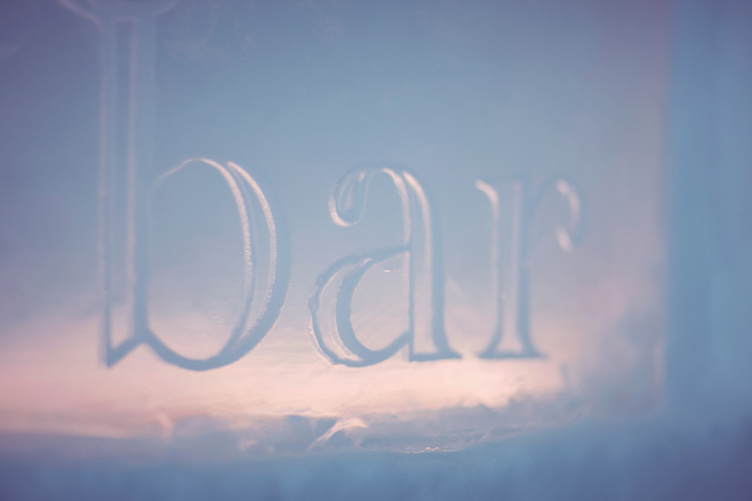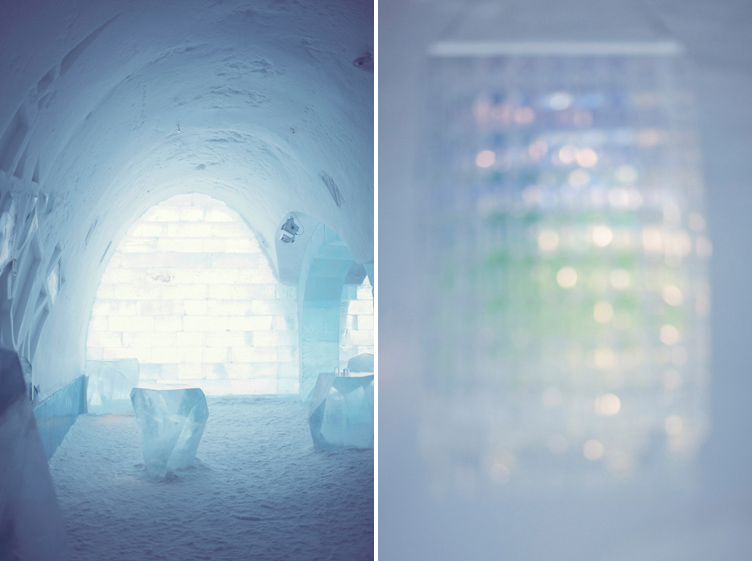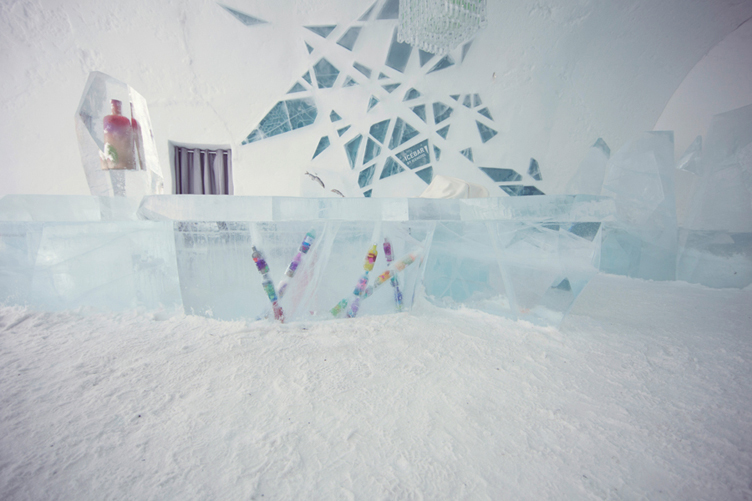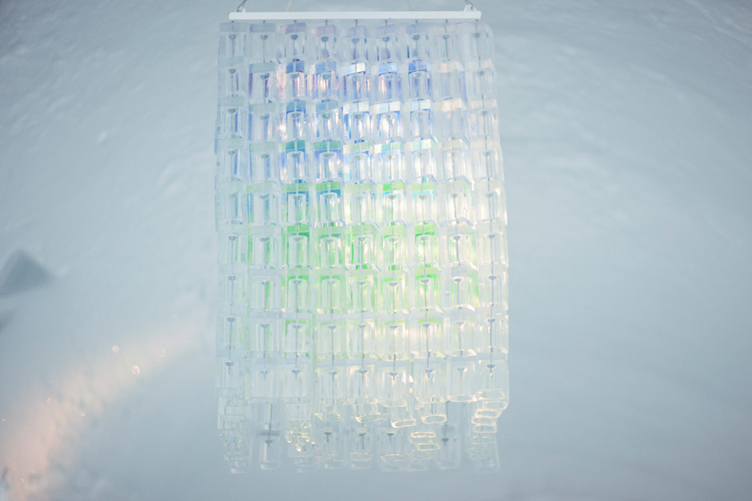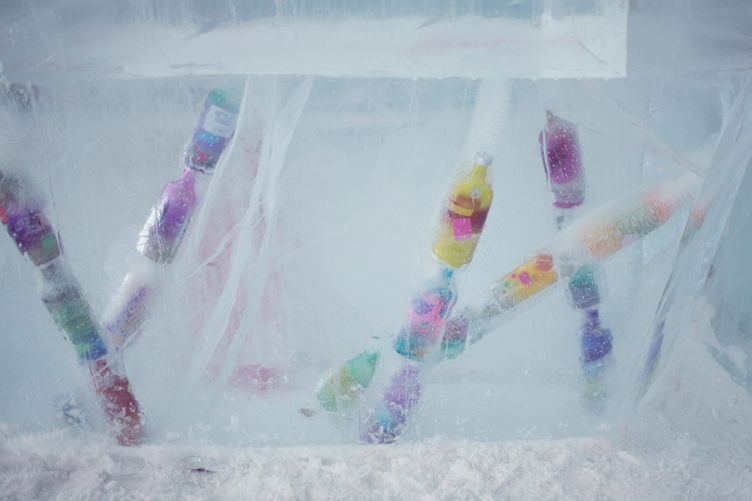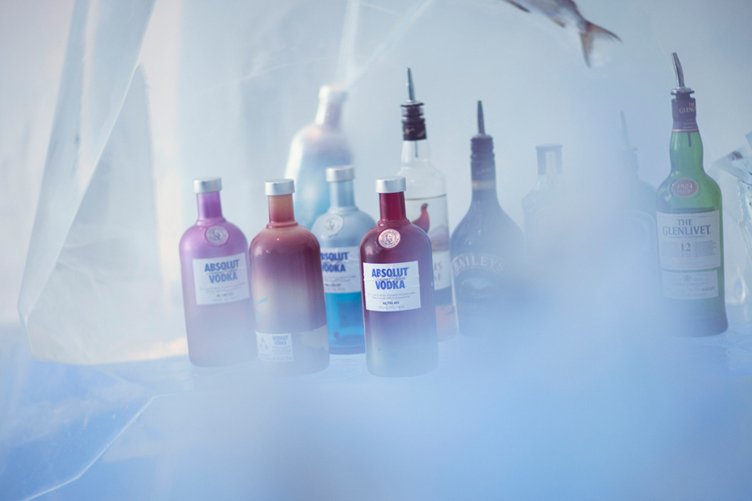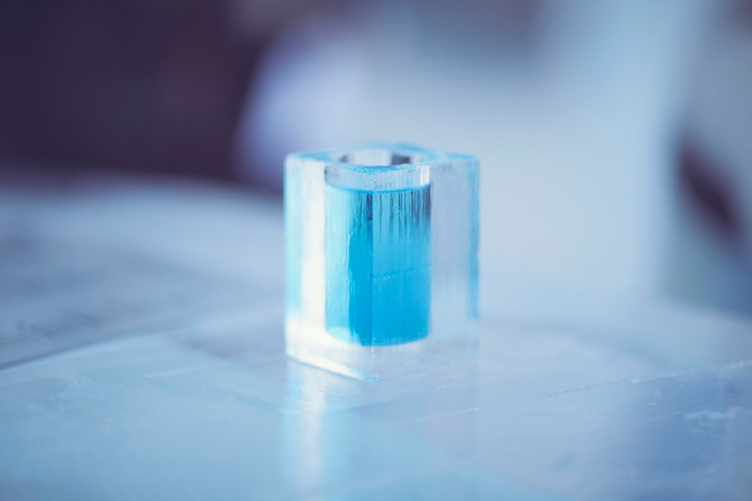 Torne River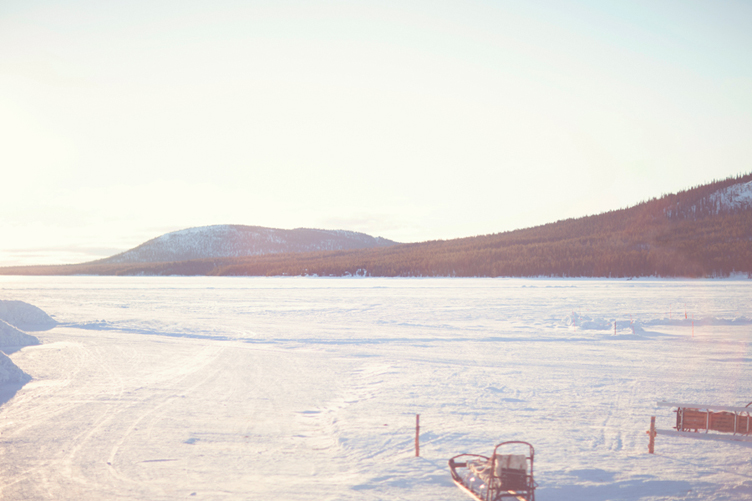 The ice church is also rebuilt every year and they many weddings and baptisms are held in the church. Still water will freeze (besides being very cold), so the water is kept in a thermos during the baptism.
Ice Church by Javier Opazo, Ethan Friedman & Rob Harding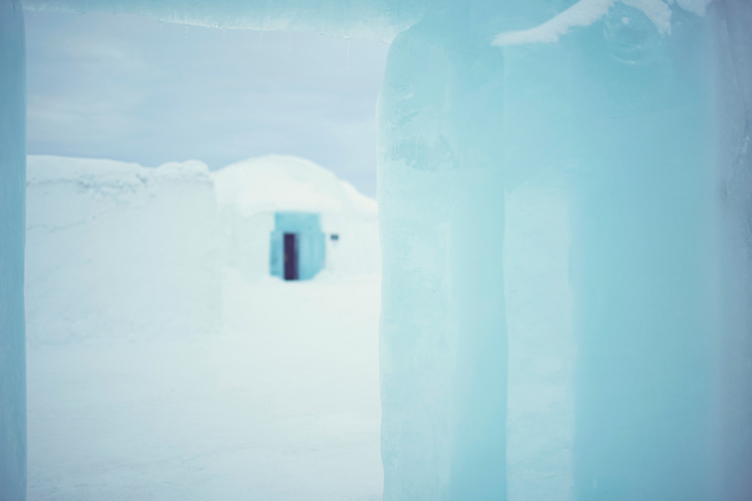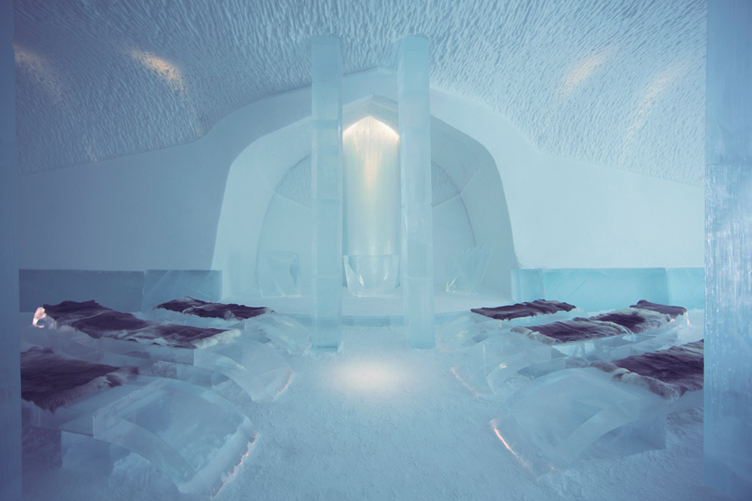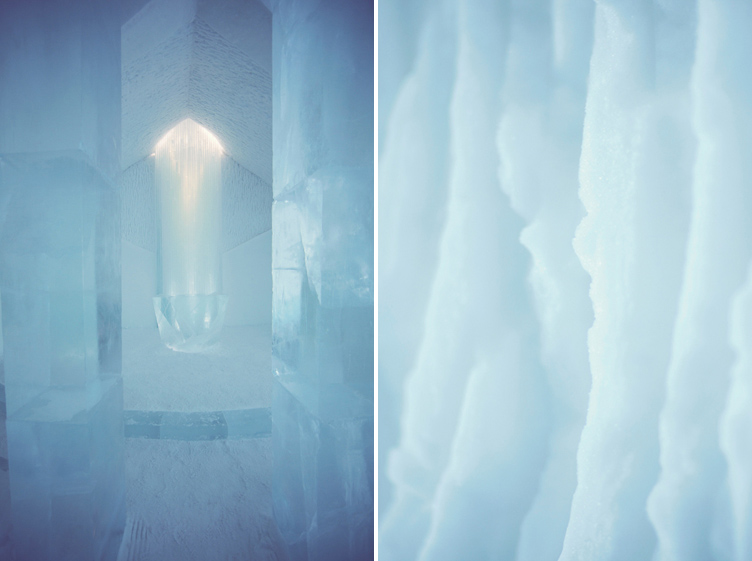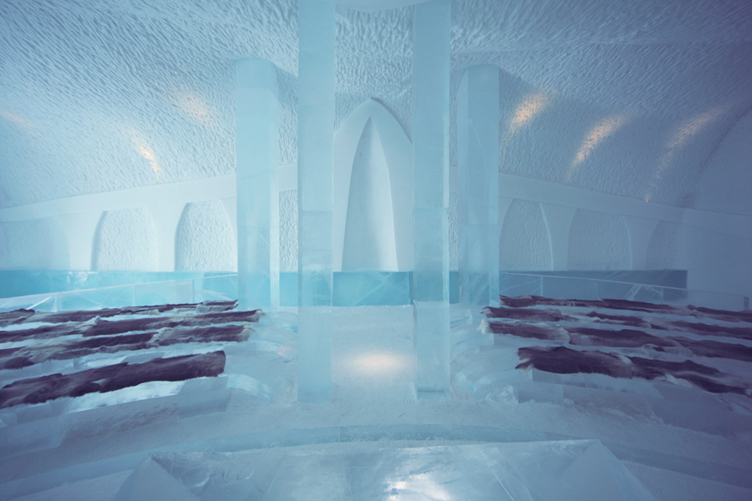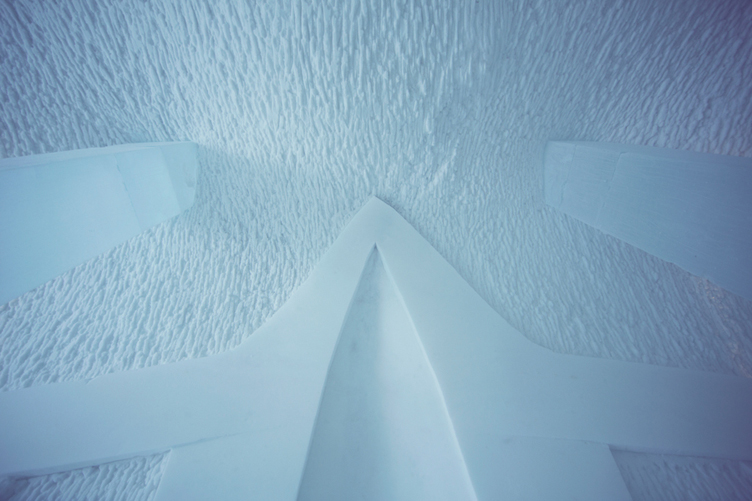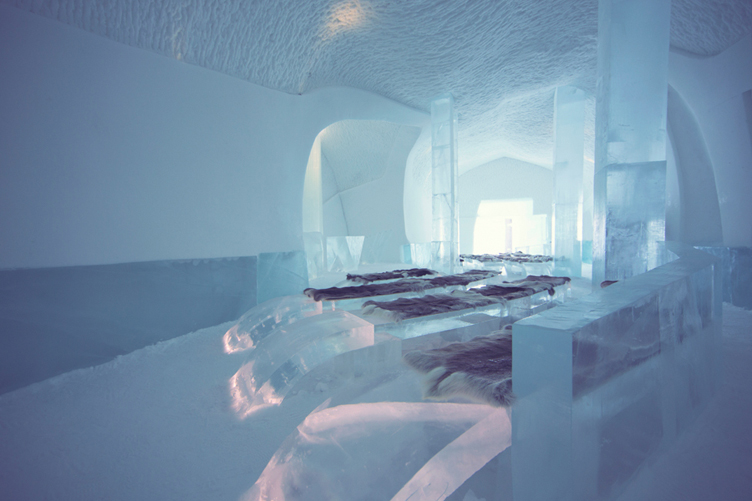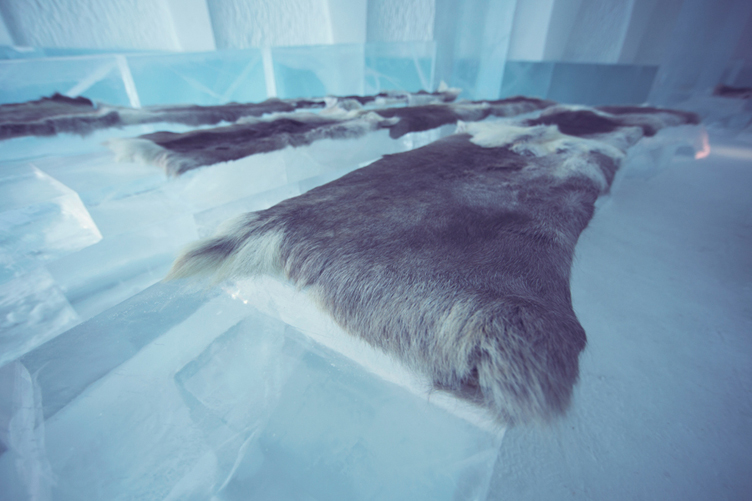 Residence
There's a story behind every ice suite, all designed by different artists. Some suits are playful, like Cold And Crazy.
Cold and Crazy by Jonas Gencevicius & Jurgita Gencevicius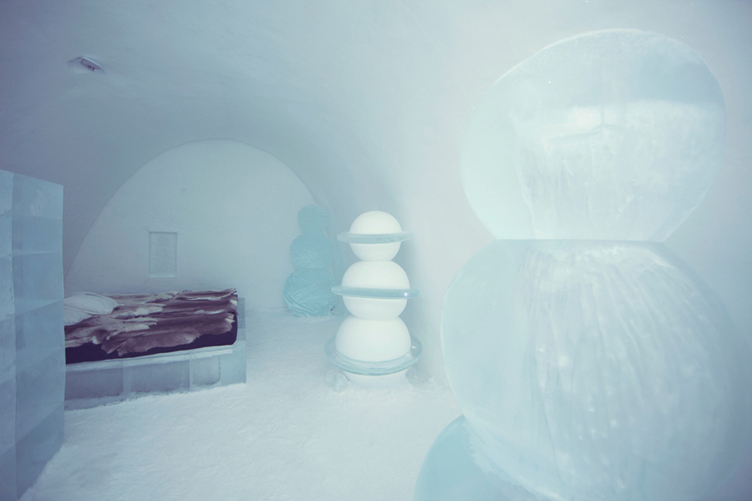 There are also more suites with a more serious message, such as Blue Marine, showing the inside of a whale. The commission salary of the artists was donated to BLUE Marine Foundation to protect water life.
Blue Marine by William Bloomstrand, Andrew Winch & Alex Hutchison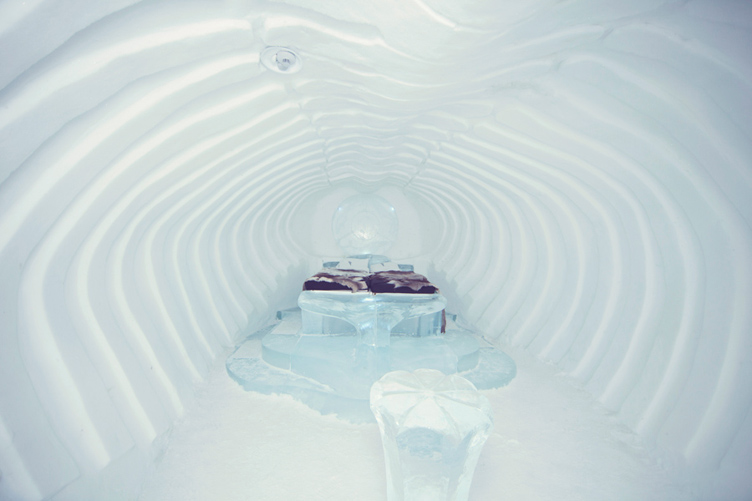 Dragon Residence by Bayarsaikhah Bazarsad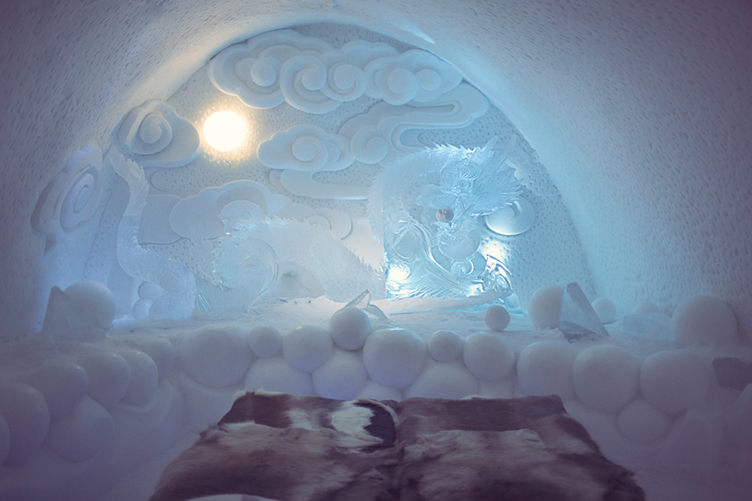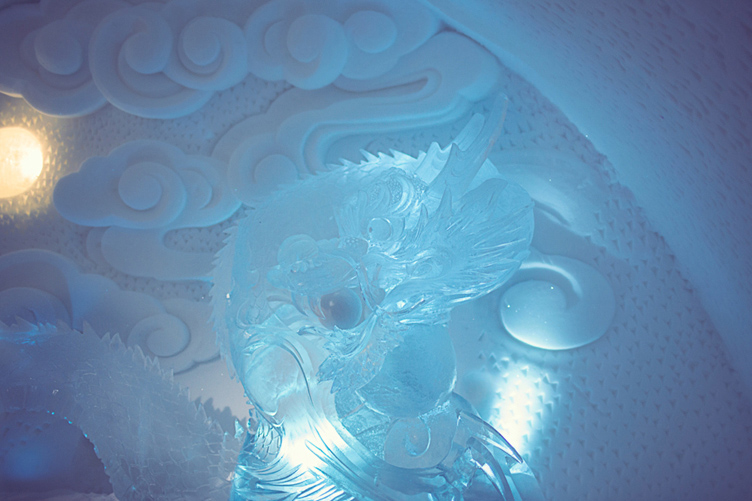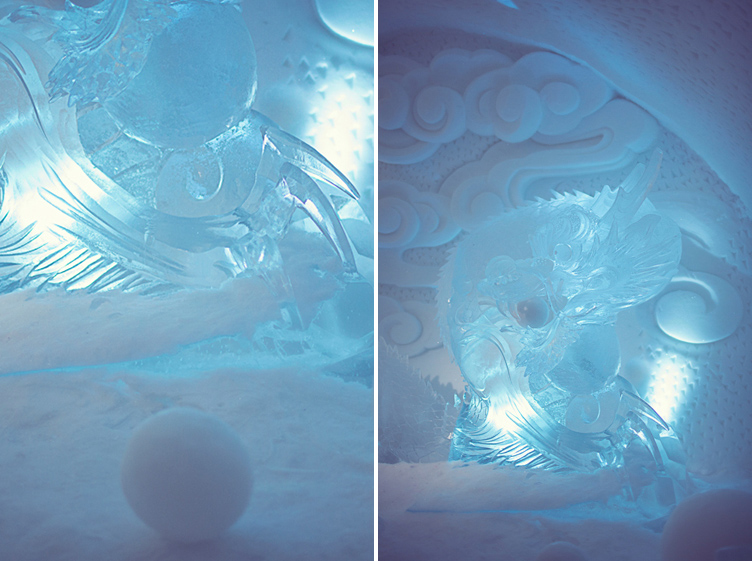 Elliptical by Geertje Jacob & Gastón Vacaflores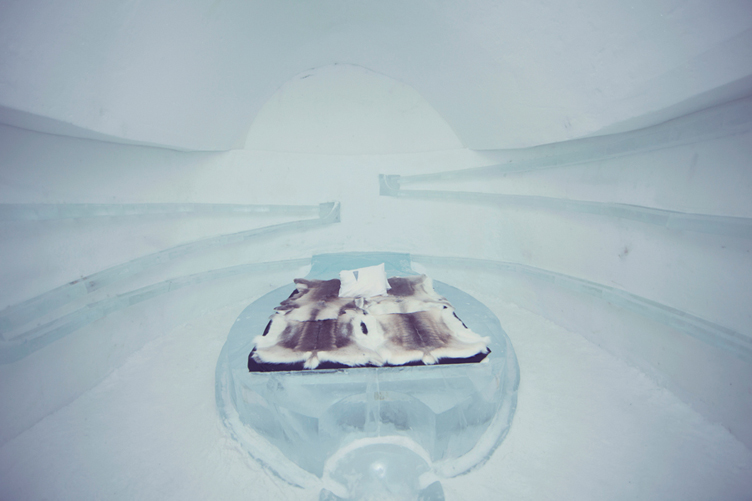 Iceberg by Wouter Biegelaar & Margot Eggenhuizen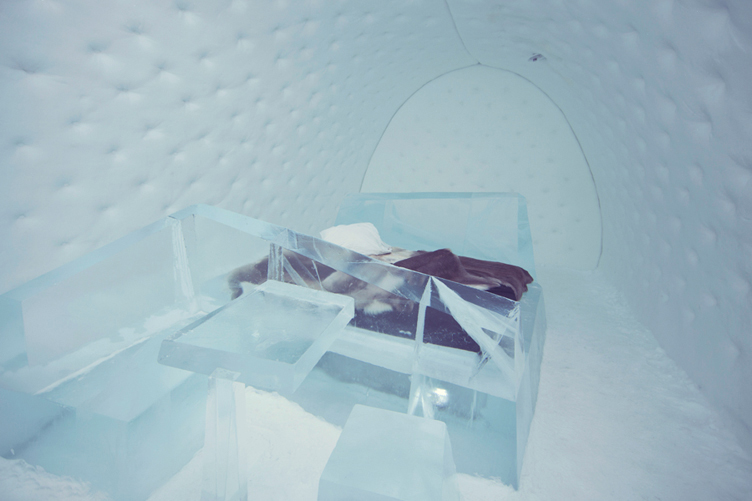 Two Japanese artists created the Flower suite. The tsunami in Japan destroyed almost everything, but shortly after the wild flowers started to blossom. And it gave people hope.
The Flower by Natsuki Saito & Shingo Saito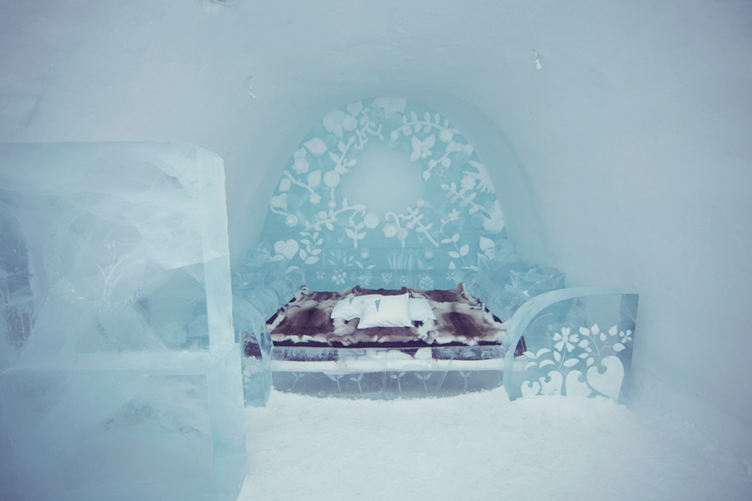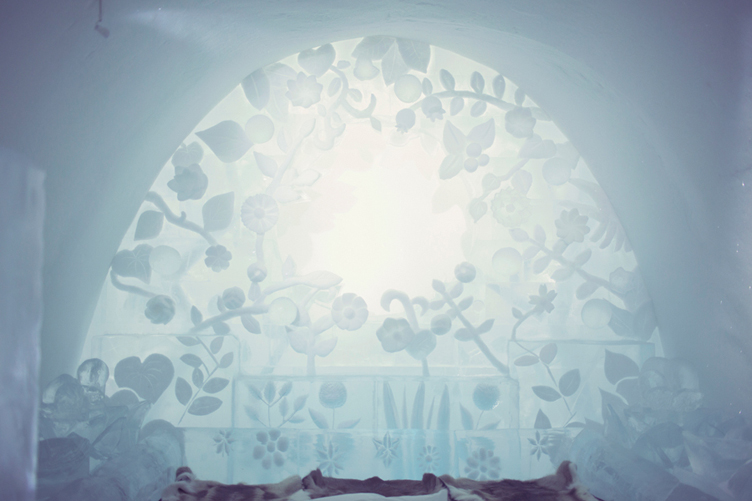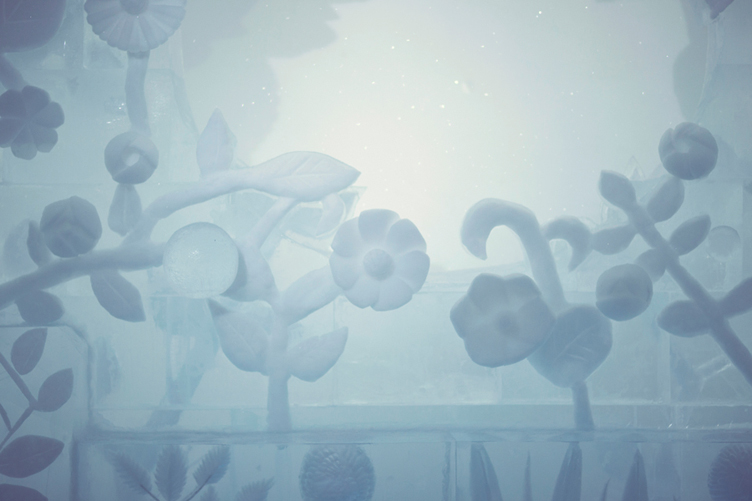 Eternity by Fernando Inçaurgarat & Alfredo Juan Diez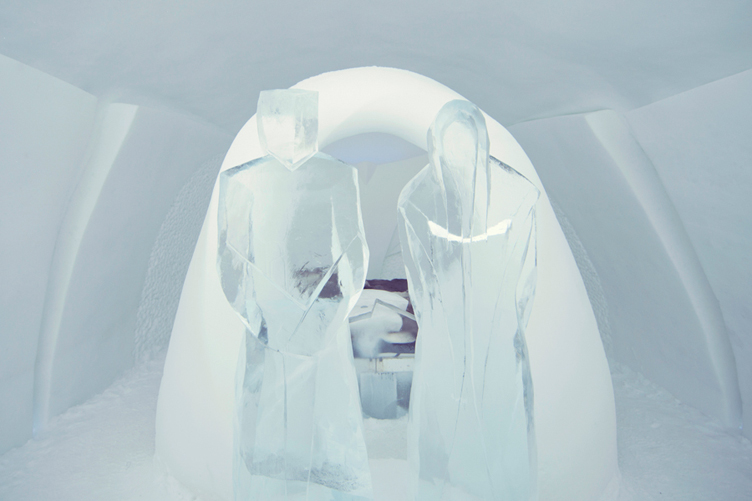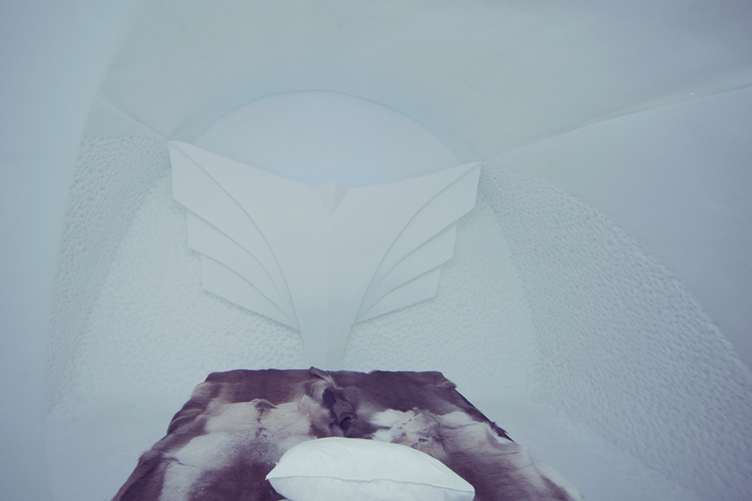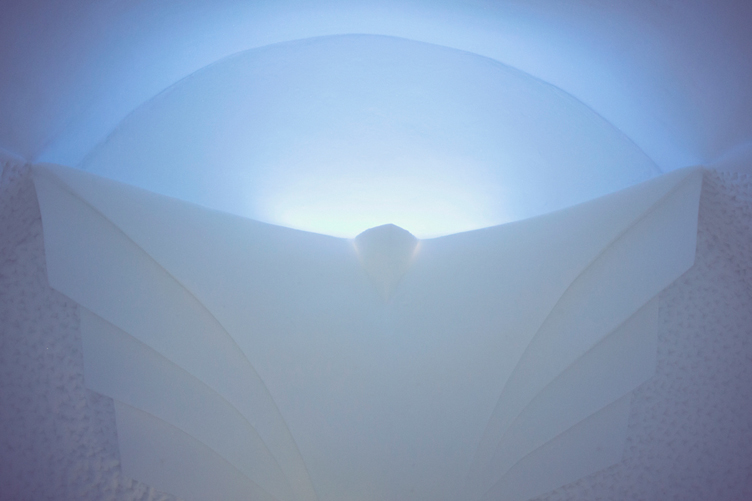 Nest by Maurizio Perron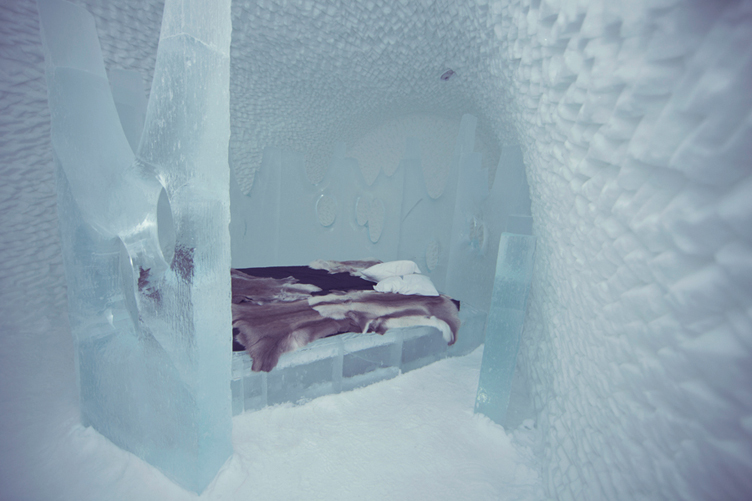 Rain Of Memories by Alessandro Canu & José Carlos Cabello Millán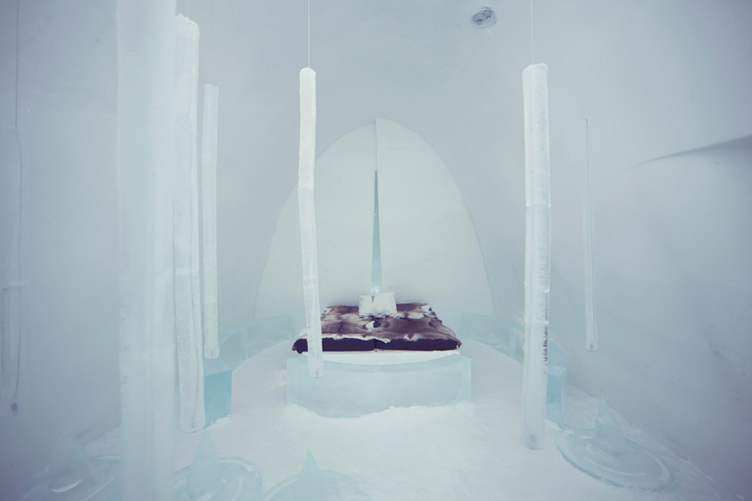 Virgin In Space by Monica Popescu & Petros Dermatas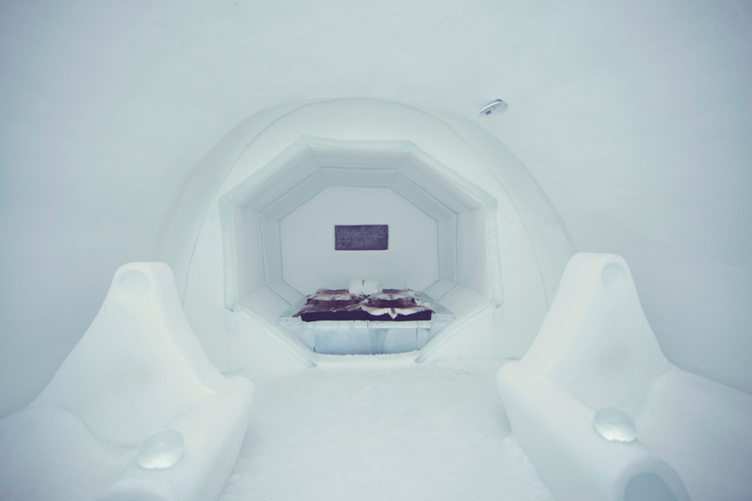 White Water by Elin Julin & Ida Mangsbo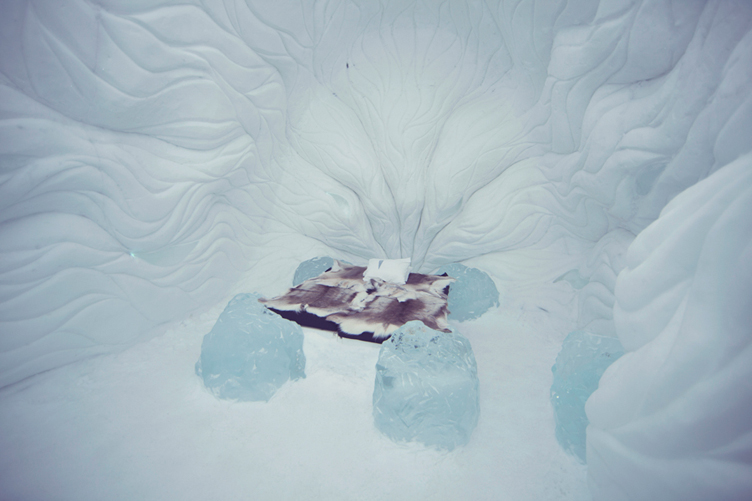 White Water to the right. Beam Me Up to the left.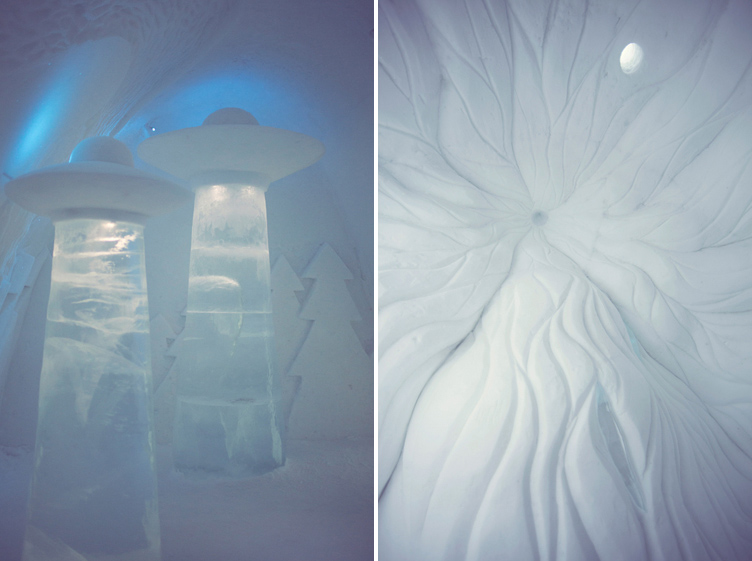 Beam Me Up by Karl-Johan Ekeroth & Christian Strömqvist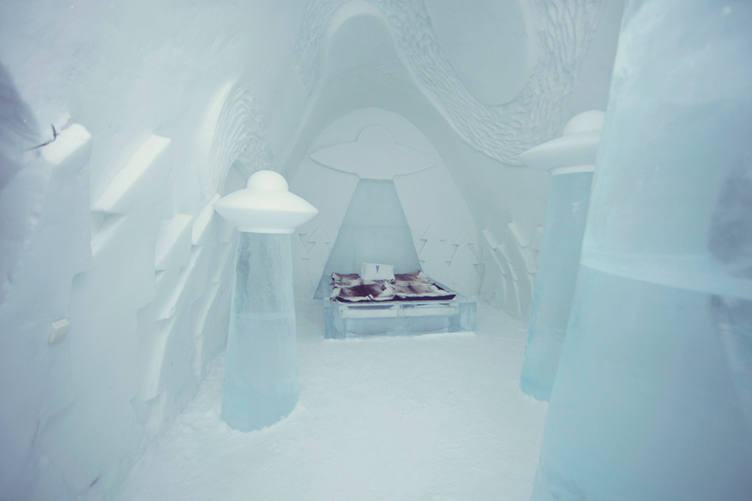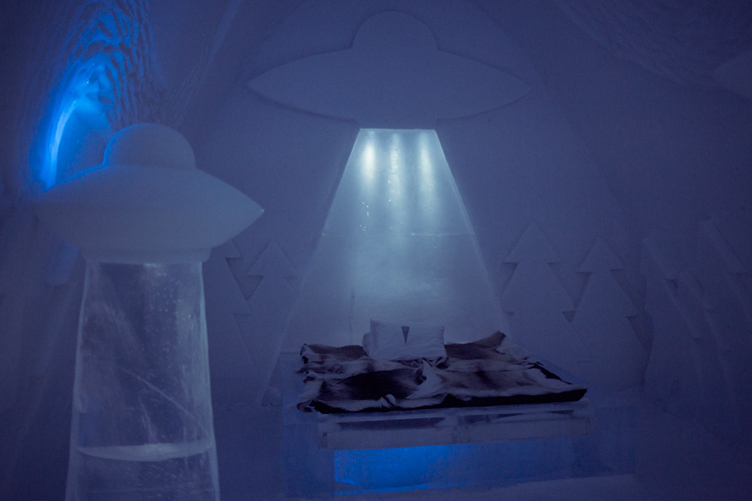 Exterior