The Gold Standard is a list of the best hotels, bars and restaurants around the world. It's put together once a year by Condé Nast Traveller and the Golden Standard of 2013 is published in the February edition.
One Australian bar made the exclusive list, The Croft Institute. It's a wonderful bar, tucked down in an alleyway in Melbourne. I love this place. It has a funky vibe and it's simply a great place to hang out.
I have photographed the official photos of Croft Institute and one of them is published in Condé Nast Traveller.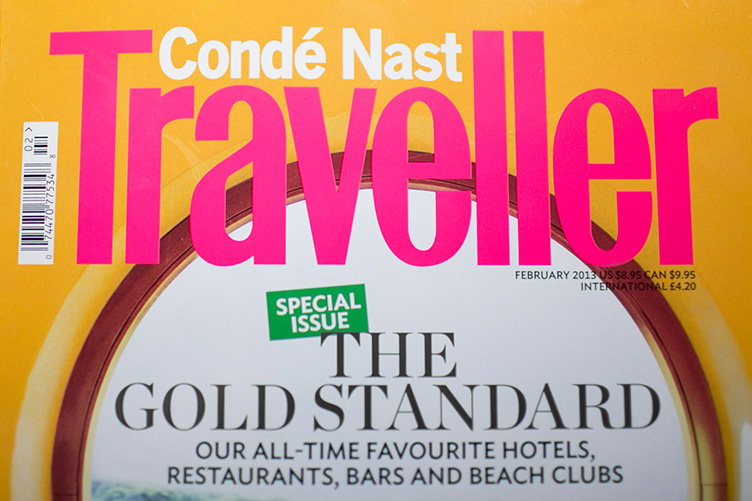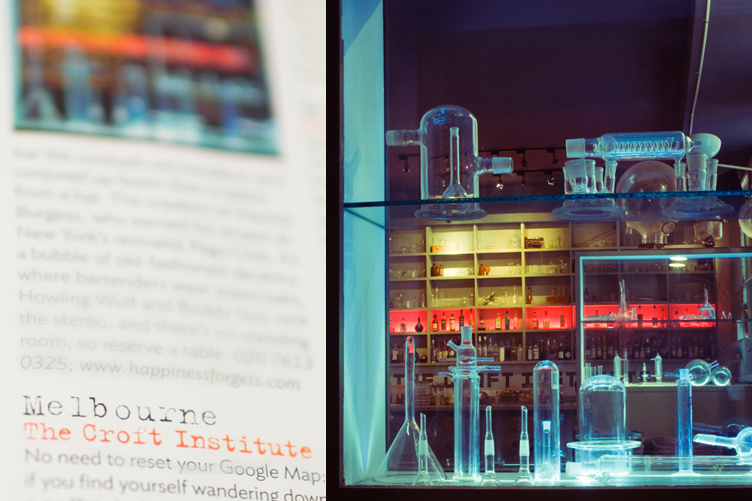 Related posts: The Croft Institute